Release Yourself '11
22/08/2011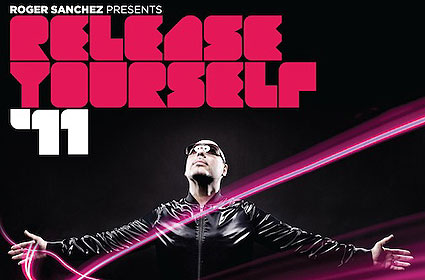 For Roger Sanchez it is not uncommon to visit 2 or 3 different countries in one week.
"Life has become a series of flashing lights" he comments about visiting some of the coolest nightclubs in the world.

He has, therefore, made flashing lights the theme of his new Release Yourself compilation featuring tracks by MYNC, Blacktron, Timo Garcia, Kid Shakers, Afroboogie and French Government.

"This is the sound that's rocking it for me this year. I love that house music has re-asserted itself across all spectrums of dance music. From tech to electro to crossover to mainstream radio play. it's all about house music. Get ready to release yourself again" he says about the new album.

To celebrate the launch of the compilation, Sanchez will be playing dates on a Release Yourself - Flashing Lights tour visiting Mykonos, Ibiza, London and Dublin.

Release Yourself '11 is out now on Stealth Records.
Roger Sanchez