Next Tour dates
Catch me in Ibiza Es Paradis on Monday June 17th *
Sat 18th May Restricted Forest Festival Blackburn -
Tue 21st May Unity In the Sun Corfu Greece
More tour dates in DJ dates section
This week
's Delirium Trance Podcast Guest mix is by Sodality
(Subscribe)
Weekly Message - May 17th 2019
Excited today to reveal my new album "Dave Pearce Trance Anthems 2" is available now for pre order on iTunes and Amazon.
The 55 track collection will be available in stores on Friday May 24th. Over the next couple of weeks I will be busy on my social media channels sharing details of the album and why I selected certain tracks for this new album. Once again alongside some of the biggest anthems in Trance I've included some forgotten classic gems to take you on a journey. It was a total buzz putting this album together and I can't wait for you to hear it. The mix album will be available on CD in major stores - due to changes in the way iTunes do business if you buy the album on their platform you will get the tracks but not the mix - the mix will be available on other platforms. You can pre-order a copy on Amazon or iTunes by using this special link
smarturl.it/TranceAnthems2
I will be holding a Trance Anthems
album launch party
in Ibiza at Es Paradis on Monday June 17th - hope you can join me!
This weekend Sat 18th May catch me at Restricted Forest Festival in Blackburn - tickets available at
Skiddle
- set time 10pm.
On Tuesday join me in Greece at the
Unity In The Sun
Trance Boat Party in Corfu as we cruise the Ionian Sea.
Get details of all my forthcoming shows in the
DJ Date
section.
Don't miss my Delirium Trance podcast featuring the week's biggest tunes and guest mixes
here
Follow me on Social media at
Twitter
,
Facebook
and
Instagram
Have a great week!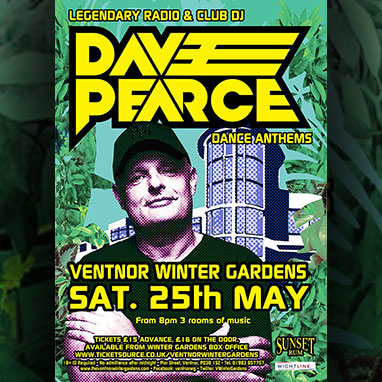 Ended my set with a few big Dance Anthems bangers last night at Restricted Forest Festival @S2SFEST @bbdduk stage .…
https://t.co/JT7dljHY3Y