Check out my new album Delirium Trance 2017
Delirium Trance 2017
is out now
Listen to the weeks best new trance on my Delirium trance show here with special guest Heatbeat in the mix :
(Subscribe)
Next Dj date
Sun 28th May Home Lincoln
Fri June 9th Fire Vauxhall London
Sat 10th June Deja Vu Blyth
If you love your 90s classics, check out my
Dave Pearce 90s Anthems CD
Weekly Message - May 8th 2017
Excited to announce I'm playing two exclusive Trance events in Ibiza this summer. The two parties feature Trance Classics and celebrate the golden era of trance. The venue is Es Paradis in San Antonio. The first event on Monday 3rd July I'm joined by Alex Morph and Binary Finary. If you came to my parties in Ibiza a few years back and want to relive the experience or if you missed out first time around- come and join me for some Beautiful Music. The second date will be August 7th where I am joined by Tall Paul and Signum. Listen to my Delirium show and podcast for more updates this week we welcome Danilo Ercole to the guest mix. You can catch the show on selected stations or the podcast on iTunes and Mixcloud also on my facebook page
Facebook fanpage
Next UK date is Sunday 28th May Home Lincoln
Don't forget to check out my latest album Delirium Trance 2017 I am also starting work on a brand new album- watch this space
pre-order on iTunes
Don't miss my classics album Dave Pearce 90s Dance Anthems CD is
out now
- with 60 awesome tunes.
Follow me on Twitter
@dj_davepearce
Be sure to visit and like my
Facebook fan page
Have a great week
D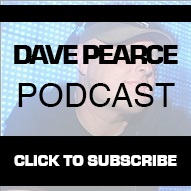 *We will not pass your email address to any third parties.