Listen to the weeks best new trance and progressive on my Delirium show :
(Subscribe)
Next Dj dates
Fri 25th August Industry Eniskillen Northern Ireland
Sun2 7th Muzak Terrace Party at The Swan Mansfield 530pm- 7pm
Sun 27th Rosies in Exeter 12.30 set time
New album Delirium Trance and Progressive out NOW order at
http://smarturl.it/DeliriumTP
Weekly Message - 22nd Aug 2017
Thanks to everyone at our Delirium party in Brighton on Saturday
This Friday night at 10pm catch me on Sky Arts on Sky Tv for a 90 min selection of Rave and Acid House Anthems as we conclude the documentary dance music series The Agony And The Ecstasy - Paul Oakenfold kicks things off at 9pm with a look at how dance music became a global scene
On Friday night I return to Northern Ireland to spin at Industry in Enniskillen then on bank holiday Sunday catch me first at the legendary
Muzak Terrace Party at The Swan Mansfield - My set is 5.30- 7pm then I head to Exeter to play at Rosies
I had a fantastic time at Bedford Park on Friday with a beautiful crowd and an amazing laser show.
Catch the end of my Dance Anthems set on the video at the top of this page and click on the
gallery
to see if we snapped you...
My latest album Delirium Trance and Progressive is out now on iTunes featuring 23 of my favourite recent and current tracks. Artists include Above and beyond, Cosmic Gate, Ferry Corsten and loads more - see the full tracklist and buy the album on ITunes here
now
.
On my Delirium show this week we have Rodg in the mix You can catch the show on selected stations or the podcast on iTunes and Mixcloud also on my
Facebook fanpage
.
Don't miss my classics album Dave Pearce 90s Dance Anthems CD is
out now
- with 60 awesome tunes.
Follow me on Twitter
@dj_davepearce
Be sure to visit and like my
Facebook fan page
Have a great week
D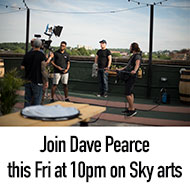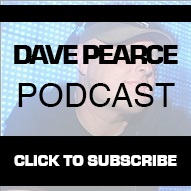 This Bank Holiday Sunday join me for a daytime outdoor Dance Anthems terrace party in #mansfield at 530pm then lat…
https://t.co/1atlkKrQ13
*We will not pass your email address to any third parties.