My brand new Delirium Summer Trance 2018 mix album is out now on
@iTunes
get it
here
Next Dj dates
Sat 18th Aug Trainspotting Hul The Old School House
Fri 24th Aug Tranzaction at Devalence Pavillion Tenby
Sat 25th Aug Pride Manchester
Sun 26th Aug Auberge Abergavenny
Sun 26th Aug Liberate Cardiff Philharmonic Complex Cardiff
This week
's Delirium Trance Podcast features Ruddaz in the mix:
(Subscribe)
Weekly Message - 13th August 2018
My new
Delirium Summer Trance Mix album
is out today and went in the chart at No 2 on @iTunes Uk Dance Chart, it features 26 of my favourite Progressive and Trance tracks of this year. I really enjoyed putting this mix together in the studio and I hope you enjoy the journey- this should be an ideal mix to chill out at home or listen in the car- I will be doing a
Facebook
special this Wed at 8pm talking about the album. It was a real buzz having 3 albums in the Top Ten Uk Dance Chart on iTunes this weekend.
Thanks to everybody who joined me in Leicester on Sunday, this Saturday I'm playing in Hull at Trainspotting at The Old School House
Bank Holiday weekend looks like a lot of fun. On Friday 24th Aug join me and Slipmatt alongside welsh clubbing legend Danny Slade at Devalance Pavillion in Tenby, Sat 25th Aug I'm excited to play Manchester Pride - I played my first Pride gig over 20 years ago and this is my first time playing the Manchester party- catch me in the Gaydio Dance Arena alongside Pete Tong, Sunday 26th August I play an early set at Auberge in Abergavenny then head to Cardiff to play at The Philharmonic Complex in Cardiff for a new night called Liberate this will be a late full on trance set. More info in the Dj dates section
Festival dates
Sat Aug 25th Manchester Pride
Sun Sept 2nd Cool Britannia Festival Knebworth
Sat Sept 8th Eclectic Festival Isle Of Wight
See all my dates in the
dj dates
section.
Thanks to everybody who has grabbed a copy of my new Trance Anthems mix CD - I was so excited to get to
number one in the UK and Ireland on the iTunes Dance Album chart
. You can see a walk through video of some of the tracks featured on my Facebook page and on
YouTube
.
This week's Delirium radio show featured a guest mix from Ruddaz - If you missed it catch the
podcast
.
Keep up to date with my daily posts on
Facebook
and at Twitter on my
Twitter feed
.
Have a great week
D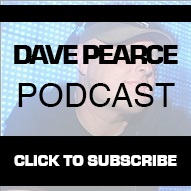 Bank Holiday weekend parties Fri 24th Aug Devalance Pavillion #Tenby with @Slipmatt Sat 25th Aug @ManchesterPride w…
https://t.co/fLcO31TiGW