New
Dave Pearce Dance Anthems album
released Now available in major stores and online
Next DJ dates
Sat 15th Dec Revolution Blackpool
Sat 22nd Dec Plug Sheffield - Tidy Xmas Party
Sat 23rd Dec Yard Coventry
Fri 28th Dec Nokturnal Cleethorpes
This week
's Delirium Trance Podcast features a guest mix by Matt Darey:
(Subscribe)
Weekly Message - Dec 4th 2018
Thanks to everyone in Northern Ireland last weekend - this Sat catch me in Blackpool at Revolution
My brand new
Dave Pearce Dance Anthems album
is out now featuring 60 massive Dance Anthems from House to Trance in the mix. The album reflects some of the tunes that I helped break on my Radio 1 Dance Anthems show alongside tunes that have been big in my dj sets over the years. If you have friends or family who love dance music hopefully this will make a handy Xmas gift.
CD 1 is a journey through house music from David Morales, Eric Prydz, Armand Van Helden etc, CD2 includes Rave and Festival favourites from K-Klass, Chemical Brothers, Chicane and more and CD 3 is huge trance anthems with tracks from Ferry Corsten, Tiësto, Dogzilla, Zombie Nation and more. The album is available in stores on CD or as a
download
- see tracklist further down page.
I was really pleased to see the album get to number 2 on the Official Uk Chart Top Ten Dance Albums
Some exciting gigs during the countdown to Christmas including The TIdy Massive Xmas Ball at Plug in Sheffield Dec 22nd so hope you can join me on the dancefloor in coming weeks! Check the DJ date section for gig info.
This week's Delirium radio show features Matt Darey in the mixx - If you missed it catch up here
podcast
.
If you are looking for a Xmas present for a friend who loves Dance Anthems hopefully this will hit the spot.
The album is available as a CD at HMV, ASDA, Tesco etc or on Amazon or iTunes you can order at
http://smarturl.it/davepearceDA
Here is the full tracklist -
CD01
01 Modjo – Lady (Hear Me Tonight)
02 StoneBridge feat. Therese – Put 'Em High (StoneBridge & JJ Club Mix)
03 David Morales Presents The Face – Needin' U (Radio Edit)
04 Alex Gaudino feat. Crystal Waters – Destination Calabria
05 David Guetta – Just A Little More Love (Wally Lopez Remix)
06 Planet Funk – Chase The Sun
07 Armand van Helden – My My My
08 Axwell – Feel The Vibe
09 Eric Prydz – Pjanoo
10 Kurtis Mantronik Presents Chamonix – How Did You Know
11 Bob Sinclar – I Feel For You
12 M&S Presents The Girl Next Door – Salsoul Nugget (If U Wanna)
13 Cevin Fisher's Big Freak – The Freaks Come Out (Sharp Freaks At Trade Remix)
14 Mighty Dub Katz – Just Another Groove
15 Masters At Work feat. India – I Can't Get No Sleep (Ken Lou 12" Mix)
16 Static Revenger – Happy People
17 Silicone Soul – Right On! (12" Disco Edit)
18 Dirty Vegas – Days Go By (Hydrogen Rockers Vocal Mix)
19 Tina Moore – Never Gonna Let You Go (Kelly G. Bump-N-Go Vocal Edit)
20 Sweet Female Attitude – Flowers (Sunship Radio Edit)
CD02
01 Corona – Rhythm Of The Night
02 Plummet – Damaged (Antillas Remix)
03 D:Ream - U R The Best Thing (Perfecto Mix)
04 Degrees Of Motion – Do You Want It Right Now (King Street Mix)
05 Fatboy Slim – Right Here, Right Now
06 The Chemical Brothers – Block Rockin' Beats
07 Bob Marley vs Funkstar de Luxe – Sun Is Shining
08 Moloko – Sing It Back (Boris Musical Mix)
09 Tom Novy feat. Michael Marshall – Your Body
10 Chocolate Puma – I Wanna Be U
11 Shakedown – At Night
12 K-Klass – Rhythm Is A Mystery
13 Chicane feat. Bryan Adams – Don't Give Up
14 Dario G – Sunchyme
15 Sound De-Zign – Happiness
16 Awesome 3 – Don't Go
17 Atlantic Ocean – Waterfall
18 Divine Inspiration – The Way (Put Your Hand In My Hand) (Svenson & Gielen Remix)
19 Lasgo – Something
20 OT Quartet – Hold That Sucker Down (Builds Like A Skyscraper Mix)
CD03
01 Zombie Nation – Kernkraft 400 (DJ Gius Mix – Radio Edit)
02 Tomcraft – Loneliness (Klub Cut)
03 Ferry Corsten – Punk (Arty Rock-n-Rolla Mix)
04 Members of Mayday – 10 in 01
05 Dogzilla – Without You
06 Grace – Not Over Yet (Perfecto Mix)
07 Tiësto – Traffic
08 Agnelli & Nelson – Everyday
09 Paul Oakenfold – Southern Sun (DJ Tiësto Mix)
10 Lightforce – Join Me
11 Dirt Devils – The Drill
12 Tony De Vit – The Dawn
13 Vincent de Moor – Fly Away
14 Lange feat. The Morrighan – Follow Me (Lange's Club Mix)
15 Warrior – Warrior
16 Lock 'N' Load – Blow Ya Mind (Club Caviar Mix)
17 Cosmic Gate – Fire Wire
18 Safri Duo – Played-A-Live (The Bongo Song)
19 Darude – Sandstorm (Original Mix)
20 Public Domain – Operation Blade (Bass In The Place)
Keep up to date with my daily posts on
Facebook
and at Twitter on my
Twitter feed
.
Have a great week
D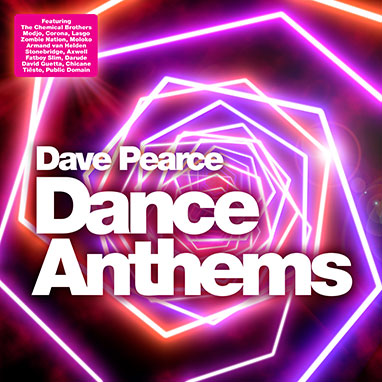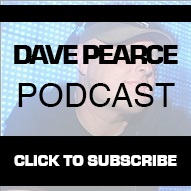 Thanks to everyone in #Blackpool last night at @RevolutionBpool with @jasonfubar - wicked night!. This Sat 22nd cat…
https://t.co/CTnGFtA0zN