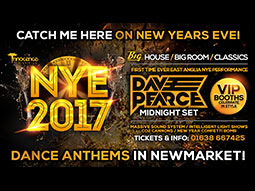 Listen to the week's best new trance and progressive on my Delirium show with guestmix by Mr Pitt :
(Subscribe)
Next Dj dates
9th Dec Aruba Redcar (Dance Anthems)
26th Dec Pryzm Brighton (Boxing Day Dance Anthems)
311 Dec New Years Eve Party Innocence Newmarket (Dance Anthems)
Weekly Message - Dec 2nd 2017
I have a new Delirium Trance album on the way shortly - look out for info soon
Thanks to everyone in Scotland and Manchester last weekend
Sat 9th Dec join me at Aruba in Redcar
This Boxing Day join me for a Dance Anthems party at Pryzm in Brighton
On New Years Eve I'm playing Innocence in Newmarket
Don't miss my Delirium Trance show featuring some of my favourite new tracks. This week we have Mr Pitt the mix. You can catch the show on selected stations or the podcast on iTunes and Mixcloud also on my
Facebook fanpage
.
Don't miss my classics album Dave Pearce 90s Dance Anthems CD is
out now
- with 60 awesome tunes.
Follow me on Twitter
@dj_davepearce
Be sure to visit and like my
Facebook fan page
Have a great week
D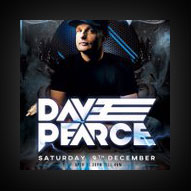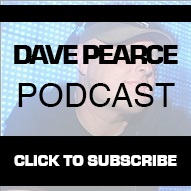 My new #trance album is released Fri but you can pre order on @iTunes now. Featuring some of my favourite recent tr…
https://t.co/AdkuL7LuTe
*We will not pass your email address to any third parties.