New
Dave Pearce Dance Anthems album
released Now available in major stores and online
Next Tour dates
16th Feb Earth Drogheda Ireland
23rd Feb Emporium Coalville
More tour dates in DJ dates section
This week
's Delirium Trance Podcast guestmix is by Tasso
(Subscribe)
Weekly Message - Feb 14th 2019
This Sat I return to Ireland to play Earth in Drogheda, then next weekend Sat Feb 23rd Join me at Emporium in Coalville alongside
Sonique and N -Trance
So many exciting gigs coming over the next couple of months - check the dj date section for my UK tour dates
Really pleased to see my Trance Anthems album is still riding high on the UK iTunes Dance Album chart - thanks for all your support!
My latest Dance Anthems mix CD is out now available in stores, via Amazon and as a download on iTunes
Dave Pearce Dance Anthems album
featuring 60 massive tracks
download
If you love your Trance - grab my selection of this weeks best Progressive and Trance with a guestmix this week by Tasso here
podcast
.
Keep up to date with my daily posts on
Facebook
and at Twitter on my
Twitter feed
.
Have a great week
D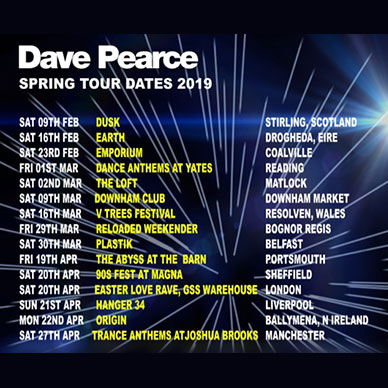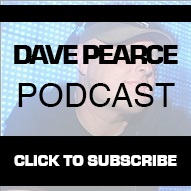 Delirium Trance Show Top 5 chart 5 @djuk_jp -Auron 4 DJ Skain & Dj Bjoern -Komodo 2019 3 @AllenWattsMusic -Paradox…
https://t.co/tSb2iVFfge