Anjunabeats Volume 8
25/06/2010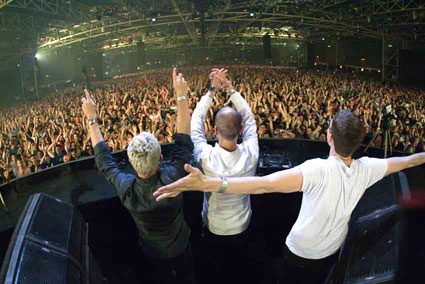 After debuting their live show in Beirut, playing to 1m people in Rio de Janiero and providing the soundtrack to the unveiling of a space ship Above & Beyond are set to release Anjunabeats Volume 8.
The new album showcases the unmistakable sound of this UK based dj and production trio who have come to embody the very best in trance in 2010.

It also reveals the part Above & Beyond have played in creating a worldwide #trancefamily of fans, artists and djs.

Tracks by Duderstadt, Arty, Bart Claessen, Daniel Kandi, 7 Skies, Lange and Super8 & Tab are included on the album as well as examples of beauty by Above & Beyond themselves.

This new album brings together national and international talent to create a sublime snapshot of modern trance guaranteed to touch and delight fans across the globe.
Glimpse Anjunabeats Vol 8