Dreaming of a Smirnoff Experience
30/04/2010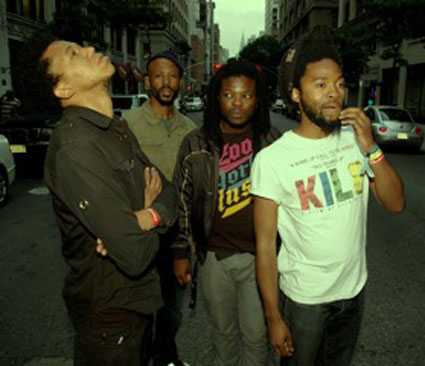 Tiesto has created a new track called Dreaming which is available exclusively to fans of Smirnoff on facebook.
Dreaming is a collaboration with prog rock bank BLK JKS from South Africa and was written to form part of the global Smirnoff Experience event called Mashup Street.

The event will celebrate South African music and street culture and will take place in Johannesburg on 15 May 2010.

"Over the past year, I've done several collaborations with artists from a variety of genres, but have never worked with an artist from South Africa. I was excited by the opportunity to work with an act like BLK JKS, who are influenced by their South African roots, but also have some dance music sensibility. I'm looking forward to playing Dreaming live for the first time on 15 May at Smirnoff Experience South Africa and on tour this summer," says Tiesto.

The Tiesto concert, his collaboration with BLK JKS and Smirnoff Experience Mashup Street is the latest instalment from Smirnoff's Be There program – a call on others to create, seek out and participate in more one-of-a-kind experiences.

To find out more visit www.smirnoff.com or become a fan on facebook via the link below.