Bang Up For It!
07/04/2010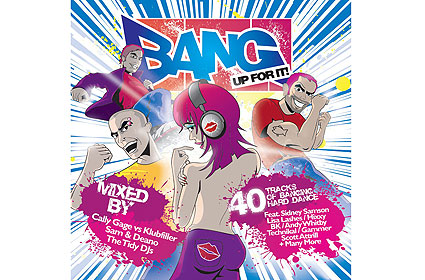 Mixed by Cally Gage vs Klubfiller and Sam & Deano, Bang Up For It is the new album from the hard dance scene.
It features 40 tracks of brand new and exclusive music from the likes of Sidney Samson, Lisa Lashes, Hixxy, BK, Gammer, Technikal, Andy Whitby, Scott Attrill and many more.

Check out the link below for a sneak preview.

The album is available from 12 April 2010.

Are you Bang Up For It?