Goldfrapp – Alive
06/04/2010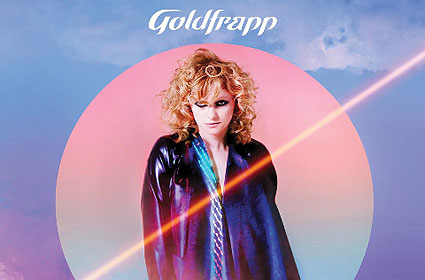 Goldfrapp are releasing their new single – Alive – on 24 May 2010 as the follow up to Rocket.
Both singles are taken from the duo's album Head First which is out now and has been described as "an album of classic pop."

The album will have a limited cassette release through independent stores for Record Store Day on Saturday 17 April.

To support the release, Goldfrapp will perform at the T In The Park, Oxegen and V festivals this summer and will embark on their own tour later in 2010.

The game is also on to find the most inventive, creative, original and amusing use of the cover artwork for the new album.

To enter, simply check out the link below to download the artwork, take a picture following the instructions and then return to the site to upload your entry. The winners will receive a framed and personally signed copy of their winning photos and everyone short-listed will receive a super limited edition Head First promo only cassette.

Enter the competition