Boy George is back
04/03/2010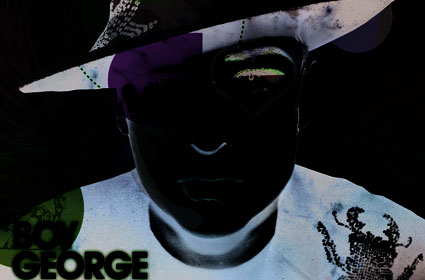 Amazing Grace is the brand new single from the incomparable Boy George and will be released on 22 March 2010.
The Evening Standard has described him as a "great British soul voice" and, after selling out 11 nights at the Leicester Square Theatre in London over Christmas, he is back on the road in a series of Up Close and Personal concerts.

During the tour Boy George will be appearing in locations including London, Blackpool, Brighton, Manchester, Eastbourne and Cheltenham.

The single, which will be released on Decode Records, is written by Boy George, John Themis & Roland Faber and features the vocals of Portuguese singer Ana Lains. Remixes are being provided by Sharp Boys, Filo & Peri and Mac & Taylor.

The new single and tour see this iconic singer, actor, dj, artist, photographer and fashion designer return to doing what he loves best.

Amazing Grace