System F remix competition
25/02/2010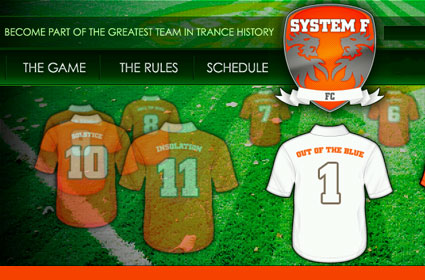 Fancy becoming part of the greatest team in trance history?
FC System F have launched an exciting new competition in which you have the chance to remix the 10 original System F tracks.

Each week they post parts of a System F track for you to use to create your own remix.

The best remixes are posted online and subjected to a public vote.

Winning tracks will become official releases and feature on the FC System F Champions album which will be distributed all over the world.

What are you waiting for? To take part in the competition follow the link below.
Become part of the team