A Taste of Winter 2010
23/12/2009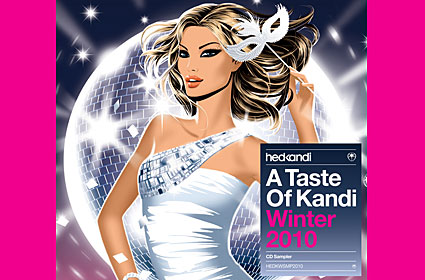 Hed Kandi are releasing their final album of the year just in time to be a fantastic accompaniment to your NYE pre parties.
A Taste Of Kandi: Winter 2010 features tracks from Steven Quarre & Morris Mavado, No Halo, John Jones, Fred Falke, and Jay C & Marcella Woods and is guaranteed to deliver that unique Hed Kandi feeling.

The album is released on 28 December 2009 in a small and neatly packaged format to be lighter on your limited post Christmas funds.

It's the soundtrack to a winter night.
Taste Kandi