Hacienda Acid House Classics
21/10/2009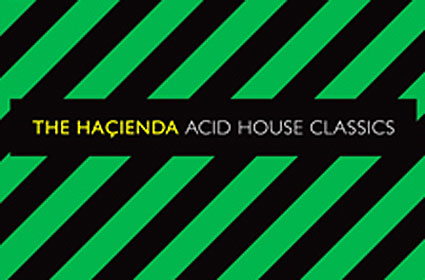 This brand new album has been compiled and mixed by Peter Hook, legendary bass guitarist and club owner of the famous Hacienda nightclub.
It's a personal compilation of some of Hook's favourite tunes from the late eighties acid house daze including A Guy Called Gerald - Voodoo Ray, Bassheads - Is There Anybody Out There, and Esctasy Club - Jesus Loves The Acid.

One of the founding members of Joy Division and New Order, Peter Hook was a co-owner of the Hacienda from 1982-1997 and was part of one of the most amazing periods in dance music and clubbing.

Hacienda Acid House Classics captures the unique exhilarating spirit of this era making it a must-have album for any dance music fan.
The Hacienda