Tidy vs Masif
12/10/2009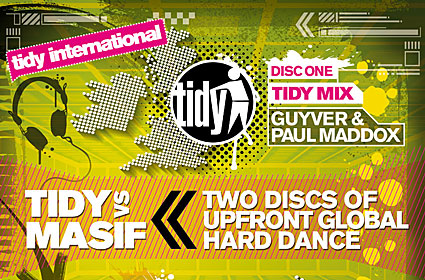 Tidy International: Tidy vs Masif is the brand new album showcasing the world wide sounds of the hard dance scene.
The album features exclusive tracks and unreleased mixes from the likes of BK, SHOKK, Steve Hill, Guyver, Technikal, Paul Maddox, Illogik, Stimulator, Luca Antollini and many more.

The compilation has been mixed by Guyver, Paul Maddox, Steve Hill, and Technikal and is a one stop snap shot of the biggest and best hard dance sounds from around the world.

It's available from good record stores and leading download portals now.
It's all very Tidy!