I Will Be Here
27/07/2009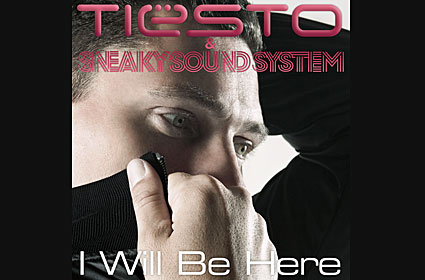 DJ Tiesto has announced his new single and plans for an 18 month world tour starting in north America.
The new track – I Will Be Here – is a collaboration with Australian electro pop stars Sneaky Sound System.

When asked about the new song Tiesto said, "After hearing Miss Connie's vocals I immediately wanted to work with her and the band. The song is uplifting while being a bit haunted at the same time. I like songs that are inspirational and make you think. At the same time, it's a great dance track with some epic builds and breaks and is going off at the shows every night which is the most important thing to me."

To celebrate the forthcoming single, Sneaky Sound System will join Calvin Harris as support for Tiesto's concert in Victoria Park on Friday 31 July.

The new track will be released on 15 September 2009. Further information about the tour has yet to be revealed.

Tiesto