Bargrooves re-opens
25/07/2009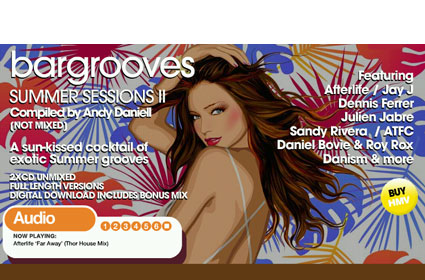 Summer Sessions II is the new instalment of the Bargrooves boutique music series and is spread across two unmixed discs.
It is packed full of soul, disco, and future dance anthems with 24 tracks from the likes of Jose Burgos, Nikita Warren, Sandy Rivera, ATFC, and DJ Gregory.

It is the perfect blend of essential beach, poolside, or pre-dinner drinks listening delivered by one of the most widely loved names in dance – a sun kissed cocktail of summer grooves!

The Bar is open