Hed Kandi Beach House
24/07/2009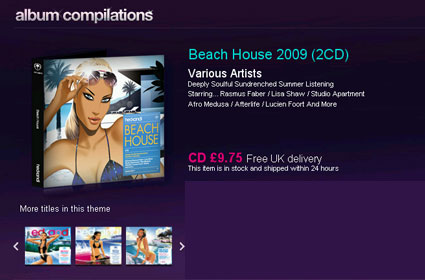 If you are fond of sand dunes and salty air the new Hed Kandi Beach House compilation is just for you.
After you arrive by boat with friends, the beach is your catwalk, and the harbour your dance floor, but without doubt this new album is your soundtrack.

Featuring tracks from Marcella, Wez Clarke, Afro Medusa, No Halo, Lucien Foort, and Candy Apple Hed Kandi Beach House will transport you to a different world this summer – even if you are staying at home.

It's all about deeply soulful, sun drenched summer listening.

Sand dunes and salty air