Classics In The House
21/07/2009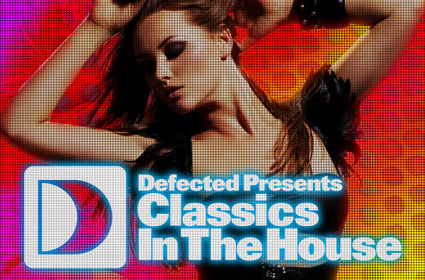 One of the world's most successful and respected dance music labels is releasing a new collection of dance anthems.
This 3 cd package features 46 stunning tracks from an almighty line-up of artists including Ultra Nate, Jon Cutler, Joey Negro, Aretha Franklin, Bob Sinclar, New Order, Pete Heller, and Moloko – among a host of others.

Classics In The House is a collection of house, disco, and r'n'b dance floor anthems mixed by label headman Simon Dunmore.

It promises to be one of the most sought after releases from Defected and contains some of the defining moments of dance floor music.

Get Defected