Subliminal Sessions
20/07/2009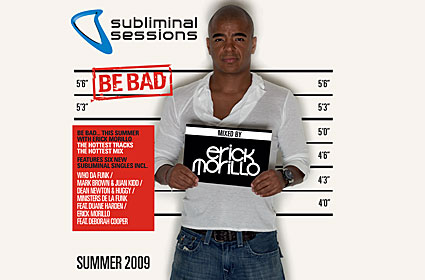 Erick Morillo has mixed a brand new Subliminal Sessions compilation for summer 2009.
It features six new Subliminal singles as well as music from artists such as Mark Brown, Who Da Funk, Wippenberg, Deadmau5, Jose Nunez, and Ministers De La Funk.

The album also includes the Niels van Gogh vs Thomas Gold remix of Delerium – Silence.

It is available as a double cd set or via download and – as usual with Subliminal – contains the hottest tracks as part of the hottest mix of summer 2009.

Be Bad