A taste of Kandi Summer 2009
19/07/2009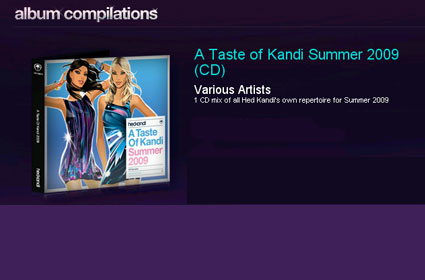 Bite sized Kandi returns with a brand new snippet to give you a taste of summer just when you need it.
A Taste Of Kandi Summer 2009 is the new CD sampler featuring tracks by Warren Clarke, Jenny Jones, Steve Haines, The Barflyz and Ricki-Lee.

It has been specially custom-made for you to enjoy while you hunt out your passport and rampage through the wardrobe looking for your swim wear.

So, whether you are heading to hotter parts, driving with the top down, or just enjoying some time away from the day-to-day treadmill, make sure you pack A Taste Of Summer 2009.

Summertime, and the livin' is easy