New single by Christopher Lawrence
11/06/2009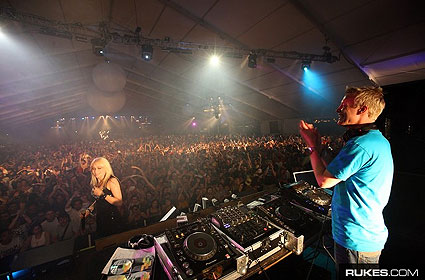 Lie To Ourselves is the new single by Christopher Lawrence and Dave Aude featuring vocalist Jen Lasher.
It is already receiving support from Paul Oakenfold, Matt Darey, Agnelli & Nelson, Judge Jules, and Thrillseekers to name but a few.

More usually associated with an underground sound, in this track America's top trance dj explores a more commercial sound.

The music video for Lie To Ourselves is set again the backdrop of Los Angeles and includes footage from Jen Lasher's live vocal performance during Christopher's set at the Coachella Festival in Southern California.

Lie To Ourselves was released on 9 June on Audacious Records.

Lie To Ourselves music video