World Series Brazil
12/05/2009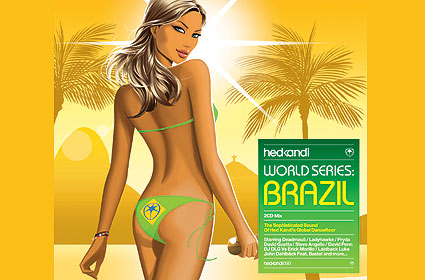 Since it launched Hed Kandi has grown from a UK based label into a global clubbing phenomenon taking in some of the greatest countries and cities in the world.
Ibiza, Japan, Paris, San Francisco, and Brazil have all taken the Hed Kandi spirit to heart.

In the latest World Series release, Hed Kandi celebrate the vibrant energy of Brazil.

Andrew Daniels and David Dunne have compiled and mixed the new compilation which features tracks from Deadmau5, Pryda, David Guetta, Steve Angello, and Erick Morillo.

There is also the usual stunning cover from Jason Brooks which features a sun-kissed and sultry girl with the most famed Brazilian asset of them all.

Celebrate Hed Kandi