Bonkers – the next chapter
07/05/2009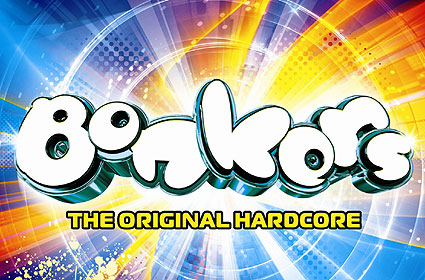 Bonkers – the best selling hardcore compilation series of all time is back with a fresh new instalment.
Whilst some music genres rely on the support of trendy publications to propel them into the spotlight, hardcore is one raging animal that will never skulk away, packing out clubs and festivals with die-hard fans.

Legendary compilation series – Bonkers – is back with a brand new album to celebrate the hardcore scene mixed by three of the biggest names – Hixxy, Sharkey, and Chris Unknown.

Spread across 3 discs and feature tracks from the likes of Scooter, Styles & Breeze, Dougal & Gammer, Flip & Fill, Darren Styles, Hixxy and LMC this compilation will quench the aural thirst of all hardcore ravers.