Slinky is 12
19/03/2009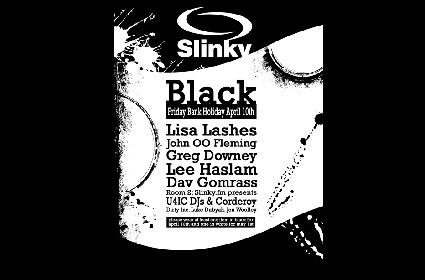 Slinky is celebrating itís 12th birthday with, not one, but two parties at The Opera House in Bournemouth.
Part 1, on Friday 10 April, will see Lisa Lashes, John OO Fleming, and Greg Downey taking to the decks at a party at which people are encouraged to wear one black item.

Part 2, on Friday 1 May, will find Above & Beyond, Jon OíBir, and Lee Haslam in the main room. Rodi Style, Kym Ayres, and Velos will be in room 2 playing Slinky Hard. For this event, party-goers are encouraged to wear white.

So, as Slinky turns 12, it is all about a yin yang of celebrations. You canít just go to one, you have to go to both!

Get partying!