A Twisted journey
10/02/2009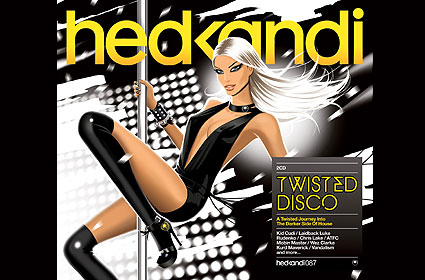 Hed Kandi Twisted Disco allows for musical digression of a darker and more audacious kind. It's a foray to the dark side where the tempo is accelerated, the beats are tough, and the vocals are minimal.
Twenty-three tracks are set across 2 discs and explore the rebellious side of Hed Kandi – always house music but never predictable. There are tracks from Kurd Maverick, ATFC, Robbie Rivera, Joey Negro, and Chocolate Puma.

This instalment of Twisted Disco also features the first ever dj friendly tracklist, thoughtfully included for those who champion Hed Kandi music on dance floors across the world. There is everything from bpm listings to MixedInKey results – all on a high contrast dj wallet insert.

Twisted Disco is released on 23 February and a world tour takes place throughout February and March.

Lots of Kandi activity