Girls Like You
27/01/2009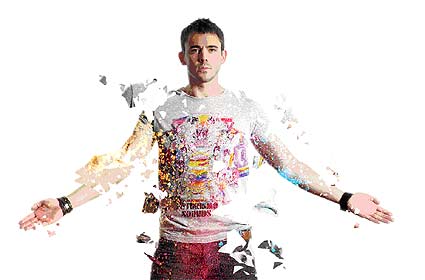 Taken from his gold selling debut album – SkyDivin' - Girls Like You is the new single from Darren Styles.
Darren has been on the dance scene for over 15 years after starting out producing tracks with Paul Force. They have been responsible for many classics and were the first hardcore djs to produce a mix for Pete Tong's Essential Mix on BBC Radio 1.

In 1999 Darren started to collaborate with another dj, Mark Breeze, and formed Styles & Breeze. The duo have gone on to win much popularity on the clubbing scene across the UK.

Along with hardcore legend Hixxy, the pair have been responsible for Clubland X-Treme Hardcore - the biggest selling UK hardcore compilation series. Volume 5 is released next month.

As a producer, Darren has been behind singles such as Ultrabeat – Pretty Green Eyes, Ultrabeat – Feeling Fine, N-Force – Right By Your Side, and Ultrabeat – Discolights which was a top 20 single in 2008.

Girls Like You is released in the UK on Monday 2 February.

Check out Darren in the glitzy video shot on location in Los Angeles!

Do Girls Like You?