Digitally Enhanced
03/12/2008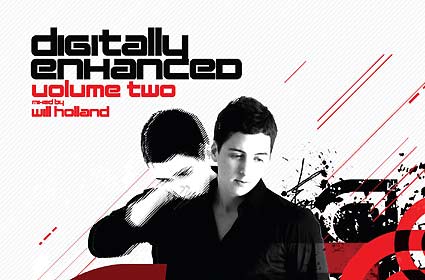 Enhanced boss Will Holland has recently released his second Digitally Enhanced compilation album.
Will launched the label in 2005 and soon developed three sub-labels which in total have released over 45 tracks. Mixmag have commented that it already has "a good case for its position at the head of the UK trance table."

The new album is Mixmag's album of the month and is 100% Enhanced material.

Disc One features lush, spacey atmospheric sounds for which Enhanced Progressive is famous.

Disc Two is about beautiful melodies, surging bass lines, and soaring lead-riffs.

Artists featured on the album include Jan Johnston, Sindre Eide, Temple One, Hodel & Hornblad, and Will himself.

Buy exclusive copies