Hed Kandi Ė The Grand Circus
01/12/2008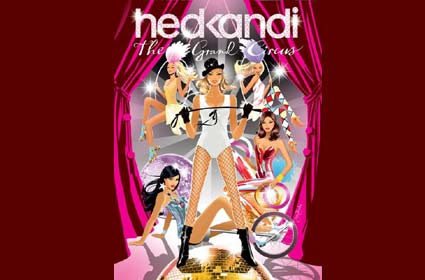 Limited early bird tickets for Hed Kandiís extravaganza at the indigo02 on New Yearís Eve have already sold out.


Tickets for The Grand Circus have been on sale for just three weeks with the full line-up and show details only now being revealed.

DJs on the line-up are Phil Faversham, Andy Norman, and Luke Neville. The live element on the night will be supplied by Hed Kandiís regular instrumentalists Lovely Laura on sax, Pav on percussion, and Robin S who will perform the huge dance anthem Show Me Love.

As well as the musical celebrations, there will be authentic circus performers including acrobats, trapeze artists, tightrope walkers, humanimals, and dancers contributing to what promises to be an astonishing show.

Dress code will be circus chic with prizes awarded for the most inventive interpretation.

Standard, VIP, and VIP packages are available.

Join the Circus