Disco Heaven
07/11/2008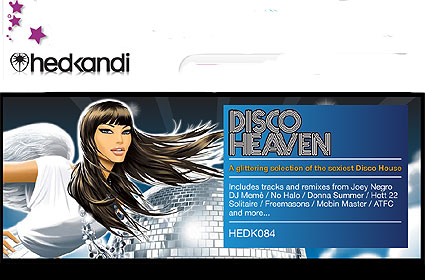 It is time to polish up the glitterballs, hoist up the hotpants, get well and truly glamorous and enjoy Hed Kandi's new Disco Heaven.
It's a double cd featuring 23 full length 12" tracks and remixes from artists like Donna Summer, Joey Negro, DJ Meme, Dab Hands, No Halo, Solitaire, Moby, Hott 22, Kid Massive, Robert Owens, Freemasons, Mobin Masters, and many more.

The Hed Kandi - Disco Heaven album is released on Monday 20 October.
Entry to the Disco