Tomorrow Can Wait
25/09/2008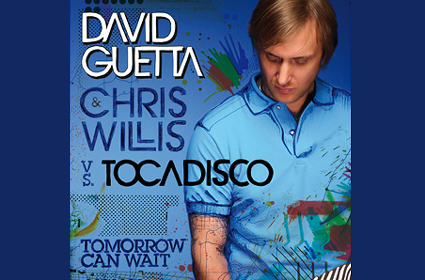 Tomorrow Can Wait is the third single from David Guetta's recent PopLife album and it has that infectious bassline guaranteed to tempt you onto the dance floor.
Guetta has been responsible for some of the biggest dance records in recent years including Love Don't Let Me Go and Love Is Gone. His F*** Me I'm Famous club nights have injected some much needed glamour back into the scene and won him a global following.

This new track has been co-produced with Tocadisco and features the vocals of long-time collaborator Chris Willis.

Pete Tong's already playing the track and it can't be long before it reaches upfront dance anthem status – "dance all through the night, sleeping all day."

Tomorrow Can Wait is released by Positiva on 27 October and includes a Tocadisco Evil mix and remixes by Arias Seat Ibiza and Sharam plus a club version.

Tomorrow Can Wait