Get hard at Slinky
23/09/2008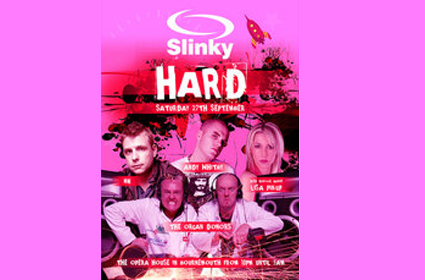 The chill out period after Ibiza is well and truly over on Saturday 27 September as Slinky go hard at the Opera House in Bournemouth.
BK, Andy Whitby, The Organ Donors, and special guest Lisa Pin Up are on the line-up for the event which kicks off autumn in club land.

Tickets are £10 for members or £12 in advance. Platinum VIP packages are available.
Get your hands on the last remaining tickets