Be part of the crusade!
05/09/2008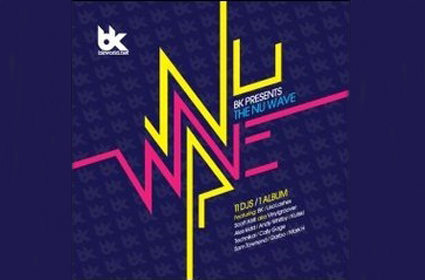 Legend has it that the Holy Grail (the cup used by Christ at the Last Supper) was brought by Joseph of Arimathea to Great Britain hundreds of years ago.
He founded a line of guardians to whom he entrusted the Grail and told them to keep it safe. These guardians have been persecuted throughout history, but have never revealed its location.

To this day no one knows the true whereabouts of the Grail, with speculation that it is buried beneath a chapel, kept in a freshwater spring near Glastonbury, or hidden in a castle. Conspiracy theories abound, and many have tried to find it, but the Grail has remained hidden until now……

The guardians have risen to fight against the dark forces that would destroy the Holy Grail. Join the fight at Brixton Academy on 18 October and the event that is Hard House Academy.

The line-up includes Proteus, A+D+A+M Lab4 Live, Andy Whitby, BK & Kutski, as well as Cally Gage and Paul Glazby at what promises to be the hard event of the autumn.

Hard House Academy is part of the Frantic11 and Nu Wave Album Tour which celebrates the release of two new compilations.

Nu Wave presents a snapshot of the 2008 hard dance scene courtesy of BK. He has collaborated with a whole host of exciting artists, from new emerging talent such as the princess of hard dance Cally Gage and Storm promoter Garbo, to well-known players such as Vinylgroover and Lisa Lashes to produce what M8 Magazine describes as "a nerve-shredding profile of where the scene is at in 2008."

Frantic11 celebrates as many years of hard dance music and rocking parties with 2 cds mixed by 6 of Frantic's elite djs. Including tracks from the biggest and best producers on the scene such as Vinylgroover, Scott Attrill, Technikal, Steve Hill, Yoji, Lab 4, Tidy Boys, Cortina, and BK – among others – this is a collectors item, not just another must have.

As well as the Brixton Academy in London, the Album Tour will be visiting Dublin, Middlesbrough, Cardiff, Southend, Norwich, Southsea, Manchester, Swansea and Yarm.

Be Frantic