Go SkyDivin!
10/07/2008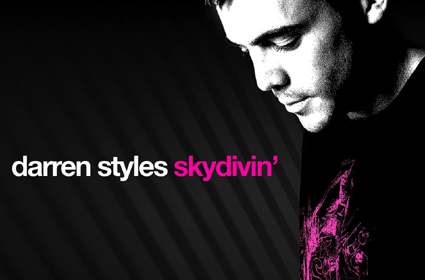 After making his name on the hardcore scene over 10 years ago Darren Styles has released his debut artist album - SkyDivin.
The album features all his best tracks plus new material.

CD1 is all about classic and new hardcore. CD2 promotes the more commercial side of his work.

Ultrabeat's no.2 hit Pretty Green Eyes and Feelin Fine were both written by Darren, as well as tracks for Kelly Lorenna and Flip & Fill.

On Friday 18 July, Ultrabeat will be performing during the special Dave Pearce Radio 1 Dance Anthems from BCM Square in Mallorca.

SkyDivin features the hardcore version of the brand new track from Darren & Ultrabeat - Discolights.
Check out more about Darren