Mauro Picotto presents Meganite Ibiza
08/07/2008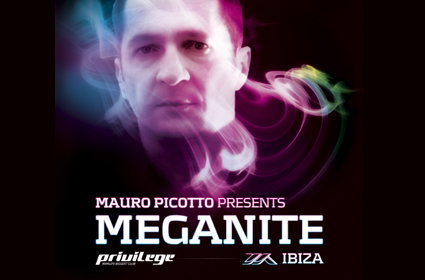 This new compilation pulls together the ingredients which make up the successful Meganites at Privilege in Ibiza.
The album features a live mix of exclusive cuts culled from Mauro's superb Alchemy label and a CD of mixes, remixes, and new tracks sourced during his illustrious career.

CD1, mixed live, showcases the sounds Mauro has developed, the tracks that contain groove, bass, and something different that lifts spirits and vibrates bones.

CD2 showcases some of his biggest tracks to date with remixes and edits by Mauro, his team of likeminded studio manipulators, and others. The disc includes the original mix of Iguana and a brand new remix of Lizard.

Meganite Ibiza is released on 14 July.
Pre-order here