Hed Kandi's summer is here
30/06/2008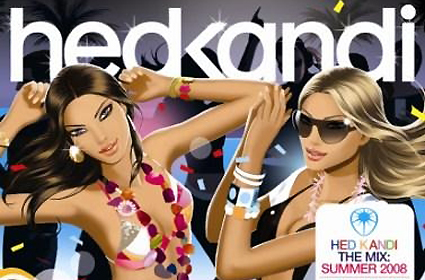 For further confirmation that summer is definitely on the way, Hed Kandi have released their Summer 2008 compilation.
This is a three CD package covering every aspect of the Hed Kandi dance floor experience.

Disc 1 - Twisted Disco - kicks off with Adele - Cold Shoulder and includes a Dance Anthems favourite De'Lacy - Hideaway.

Disc 2 - Disco Kandi - features artists like Alex Gaudino, Haji & Emanuel, Deepest Blue, and Stonebridge.

Disc 3 - Disco Heaven - has Todd Terry, Freemasons, ATFC, and The Shapeshifters as entertainment.

With their latest summer release, Hed Kandi provide another musical glimpse into their deliciously decadent world.
Enter the world of Hed Kandi