Jaytech - Everything Is Ok
19/06/2008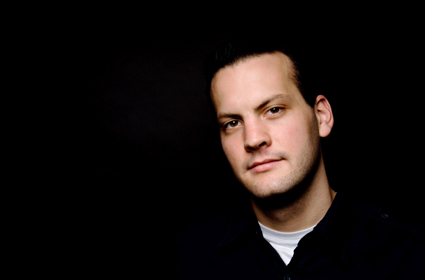 DJ Magazine gave it four stars and called it "lush, melodic, and soaked in electronic groove – a crossover gem."

From the opening ethereal bars you realise that Jaytech's debut album – Everything Is Ok – is something different.

Released on Monday 23 June on Anjunadeep, a sub-label of British trance record label Anjunabeats, this new twelve track album is from Canberra based artist James Cayzer.

By track 2 – Highway Rockers – the description of the album by international trance djs Above & Beyond (who own Anjunadeep) appears to be accurate. This is "effortlessly funky, fresh, and uplifting."

Anjunadeep are known for releasing more exploratory, experimental, and progressive tracks than the euphoric uplifting music of the parent label. Previous releases include Maor Levi – Lital and Supermodels from Paris – Keep On. This excitement and enthusiasm for new styles and a musing of musical genres is very much reflected in this album.

James Cayzer's early musical training was as a pianist and composer but by the age of 14 he had become interested in electronic production. Early notable tracks include Music 101 and a remix of Lens' Let The Light Shine In.

The release of his track Identity Me, produced with collaborator Mark Dynamix, led to inclusion on the Ministry of Sound 2005 Annual compilation and airplay on Australian radio. This led to increasing work as a producer and remixer plus experience dj-ing around the world.

This worldwide travel and exposure to different musical influences is reflected in the album. In terms of genre it is difficult to describe or accurately place the music. On his myspace page Jaytech identifies his music as progressive house. Listening to tracks like number three on this album – Solero – this is certainly the direction of the music. But this album is being released by a progressive trance label and cannot be as simply defined.

Track four on the album – Pepe's Garden – has a driving, deeper, dirtier feel which carries on into Pyramid. But two minutes in there is a break down and the mood becomes a lot more reflective and – a word often associated with trance - floaty. As we move towards the end of the track, there appear to be musical echoes of a far better known exponent of trance – DJ Tiesto.

Gray Horizon, featuring Melody Gough, is a vocal track similar in style to some of Paul van Dyk's recent work. The lyrics focus on recurrent themes in trance – sky, waves, sunrise, and new days.

Deadlock, the penultimate track on the album, is the next particularly notable musical highlight. It has a firm bass line with a synth driven melody reminiscent of another trance legend Ferry Corsten.

Melody Gough makes another vocal appearance on Drive, the last track of the album, which opens with a jazz inspired piano introduction and brings to a gentle close this debut artist album.

The title of this album – Everything Is Ok – sets the tone of this musical journey by an interesting artist with exciting potential. This is a calm and thoughtful meander through the progressive fusion of musical styles which make up the trance scene today.

Anjunabeats official website