Dave plays Dance Island
20/06/2008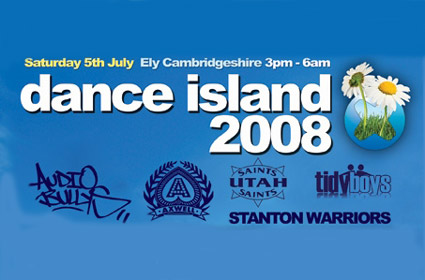 On Saturday 5 July Dave will be playing at East Anglia's biggest electronic music event of the year - Dance Island.




The festival will feature 5 arenas hosted by BIG, Slinky, Natural Born Ravers, Raindance, and Koolwaters plus a VIP area hosted by Fierce Angel.

DJs on the decks on the day include Freemasons, Agnelli & Nelson, John O'Callaghan, Tidy Boys, Kutski, and Andy Farley plus many many more.


More information about Dance Island