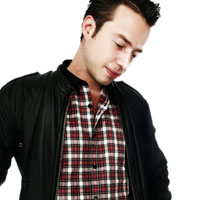 Sander van Doorn debuted at number 32 in the prestigious DJ Magazine Top 100 in 2006. Last year he shot up to number 15, such is the calibre of his productions and performances as a dj. Over the last few months he has been working on his first artist album which is released in the UK in early March.
1. I last interviewed you in 2006. You have been pretty hectic since. What have you been up to?
The last couple of years have been crazy! I have toured loads, playing some wicked venues and parties, done some pretty cool remixes, and have been working hard on my first artist album Supernaturalistic! I'm really pleased with the outcome. Riff and By Any Demand are on there, with a real mix of other tracks. Sushi & 15 will be a double AA side release in the next couple of months.
2. You have your own slot on http://www.di.fm. How has it been creating your own radio show?
It is great! It gives me the opportunity to actually host a show which is completely different from dj-ing and producing. You plan a radio show in a completely different way to a DJ set, so I like how different it is.
3. Where can we catch you dj-ing in the UK over the next couple of months?
Well, I am on tour promoting my album so you can catch me at Evolve Digital (Newcastle) 14th March, The Gallery (London + Oxford) 9th May, and Inside Out (Scotland) 10. I am really looking forward to all the dates.
4. You have taken the world by storm as a dj. What have you been up to as a producer?
Well, I produced Riff and By Any Demand, which are also on my album. I also remixed Sia - The Girl You Lost To Cocaine and there is a hidden track on Supernaturalistic so you guys will have to find it! Also I have done a bonus mix which is available to anyone who buys Supernaturalistic via itunes.
5. The response to your singles Grasshopper, By Any Demand, and Riff has been amazing. Are you surprised?
I was most surprised by the number of DJs from different genres that started to play these tracks. I like a lot of different styles of music which I think reflects in both my album and my DJ sets and it is great when you get support for this.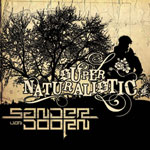 6. You are releasing your debut artist album in March. What has it been like putting it together?
It is completely different from writing singles. I started by just producing singles and at one point I had enough to fill an actual album, which also gave me room for experimenting with different sounds. So all in all, not too stressful, but it might be a little while before the next full artist album!
7. Supernaturalistic promises a blend of different musical styles. Do you think this is the future for dj-ing/clubbing?
Definitely - styles are colliding and boundaries are starting to fade more and more which is a good thing.
8. The bonus track on the album is your remix of The Girl You Lost To Cocaine. How did you become involved with Sia, the artist who wrote the track?
I got a promo from her with the Stonebridge remix and liked the track so much that I signed it to my label Doorn records for the BeNeLux. I also decided to do my own remix and that's how it came about!
9. A few years back now but Sam Sharp - Twister is one of my favourite tracks. Any chance we might hear more from you in that guise?
At the moment I think I will be sticking to releasing under Sander van Doorn but there definitely could come a time where I decide to produce a track similar to a Sam Sharp release and then another alias might be born. You will have to wait and see!
Find out more about Sander and the new album at: www.sandervadoorn.com.
Interview by Daniel Slipper