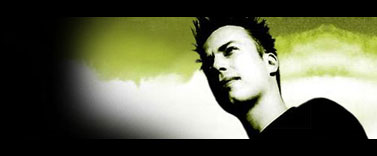 In January Sander van Doorn was tipped as a Mixmag Future Hero for 2006. This followed the amazing success of his inspired reworking of Message In A Bottle by The Police. Dave played the track a number of times on Dance Anthems and we were lucky enough to have Sander on the show. After appearances last year at Turnmills, Godskitchen and Slinky the UK is slowly but surely discovering Sander's creative talent.
1. How did you get into dance music?
It all started because of my older brother, who I really looked up to at a young age. Whatever he liked I liked! So when I was 6 years old I was already listening to the early house and acid of that time and I really liked it. I actually got into the dance industry myself when I got my first record deal in 2001. I had been producing for about 3 to 4 years as a hobby before that.
2. When did you start djing?
At the age of 16 I discovered mixing when I was at a birthday party of a friend who had two turntables and a mixer. I tried it out and was sold right away!
3. You also produce under a variety of aliases including Sam Sharp, Purple Haze, and Sandler. How did this come about?
I think the main reason for that is my interest in different styles of dance music. I always like to try out different types of music and the variety of aliases gives me the opportunity to produce across a diverse range.
4. In 2005 you reworked Message In A Bottle by The Police. It was an unbelievable success played by all the top dance djs. Why did you choose this track?
I am, of course, a huge fan of The Police especially because of that particular song. I thought it would be nice to make a remix of the song so I had the opportunity to play it in my own sets. Oh and here's a little secret! I didn't plan at all for this mix to be released or anything. It was meant just for me to play it occasionally but because of the requests that began to roll in we decided to send it to a few djs and that's when things started happening.
5. Your latest track – Pumpkin – was released in March. Do you have plans to release more music over the coming months?
Of course! I have finished a new remix of Dark Roast that will be released together with the winning Pimp my track remix of Punk'd. I have also completed a remix of Direct Dizko and have just finished a Purple Haze remix of a classic by 4 Strings. And now I'm working on several interesting projects which I unfortunately can't say too much about just yet.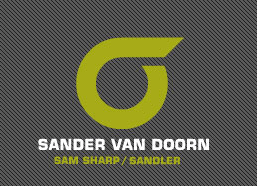 6. In 2005 you dj'ed at some biggies: Turnmills, Godskitchen, Slinky, and Inside Out in Glasgow. Where next?
I've got lots of interesting stuff coming up over the next few months: Hi:Fi South on 27 May, Love Leeds on 28 May, Coloursfest on 3 June, and Dance Vallery (NL) on 15 July.
7. Are you going to be in Ibiza this season?
Yes, I have 3 dates at Judgement Sunday planned.
8. How do we keep up-to-date with Sander van Doorn?
Just go to www.sandervandoorn.com and if you really want to be on top of things then sign up for the newsletter!
9. Who are your role models/inspiration?
To name a few: The Prodigy, Freestylers, Marco V and Benjamin, Steve Angello, Sebastian Ingrosso, Eric Prydz, Hertz, Alter Ego, Cave etc etc.
10. Do you get time to relax – ever?
I just see every gig as a small holiday

If you haven't heard Sander's fantastic remix of Message In A Bottle or his other tracks download them at www.dance-tunes.com.
Please support Sander at his gigs and listen out for all his new music. He is exciting, inspiring, and a huge talent.
Interview by Daniel Slipper