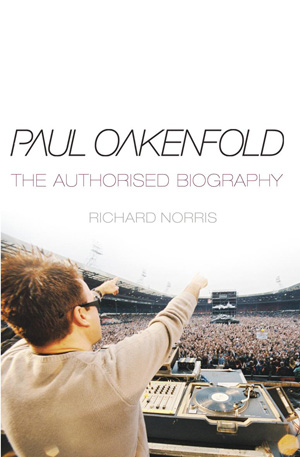 The Guinness Book of World Records names Paul Oakenfold as the biggest DJ in the world. His influence on the genre of dance music and particularly trance is undoubted. Without exaggeration he has shaped the clubbing and music scene of the past, present, and future.
To mark the publishing of an official biography of this legend and to celebrate the imminent release of his first Greatest Hits album we take a brief look back on his career to date.
Born 30 August 1963 in Greenhithe, Kent, Paul started his career dj-ing in small clubs in London. His reputation soon brought him to the attention of the Champion record label where he worked in A&R and signed Will Smith and Salt N' Peppa.
After stints working at Profile and Def Jam he soon returned to his beloved dj-ing.
His skills and experience evolved throughout the late 80s and early 90s, particularly after he spent some time on Ibiza and the beaches of Goa in India.
It was around this time he fell in love in trance.
Oakenfold was one of the first djs to have a residency on the island of Ibiza and started regular Balaeric nights in London.
In 1991 he started the highly influential Perfecto record label, which went on to release many memorable tracks, one of which was the amazing Bullet In A Gun.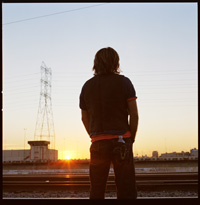 In 1994 Oakenfold revealed his passion for trance in a world famous BBC Radio 1 Essential Mix. His two hour set became known as the Goa mix and many listeners cite this as one of the most influential broadcasts they have ever heard.
Oakenfold went on to develop his dj-ing and remixing skills by working with bands such as U2, mixing the Fantazia House collection, and working on the Tranceport album. Between 1997-1999 he was resident for world famous clubbing brand Cream.
In 2000 Paul wrote a track for TV which is instantly recognisable to millions when he composed the Big Brother Theme.
Bunkka, his first artist album, was released in 2002, sold over 1m copies worldwide, and went gold. It featured the hits Starry Eyed Surprise and Ready Steady Go which went on to be used in the Tom Cruise movie Collateral. It also included the epic trance anthem Southern Sun.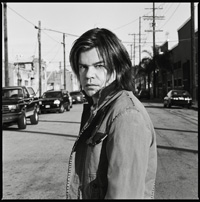 Two years later Paul revealed his second artist album – A Lively Mind - which included the stunning single Faster Kill Pussycat featuring the vocal talents of Brittany Murphy. Murphy played Eminem's girlfriend in 8 Mile and the mysterious femme fatale in Sin City and reflected Oakenfold's increasing involvement with Hollywood and the world of movies. He scored the music to Swordfish and worked on The Matrix Reloaded, Herbie Rides Again, and the Bond movie Die Another Day.
Oakenfold's career has seen him serve an apprenticeship as a club dj, work with hugely successful bands like U2 and the Happy Mondays, introduce trance to the mainstream, gain critical acclaim as a production artist in his own right, and remix everyone from Madonna to Elvis Presley, from Justin Timberlake to Moby and Snoop Doggy Dog.
The only question now is what next for this stunningly eclectic artist?
Oakenfold has had a fascinating career and the information above is just a glimpse at his life so far.
Find out more in Paul Oakenfold. The Authorised Biography by Richard Norris, published by Bantam Press and get your hands on a copy of Paul Oakenfold: Greatest Hits & Remixes out now on NewState / Perfecto