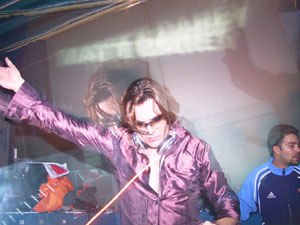 Matt Darey needs no introduction.
You took some time out 2000-2002 and we missed you! What were you up to?
I decided to take a bit of time out to travel and do a bit of hardcore clubbing! I had an amazing time sunning it on beaches, snowboarding, going out to parties 5 days a week without a care in the world!!! I only meant to take a couple of months but it ended up being 2 years. I id have the odd time in the studio but only a week here and there over the whole time.
Your 'comeback' was the awesome Lost Tribe - Gamesmaster 2003 which became the only tune to be Radio 1 Tried and Tested twice in one year. Are you working on a follow up for 2004?
Yeah, I have a follow up to Gamemaster called Possessed ( http://www.mattdarey.com/2003/losttribe-possessed.html ) It is quite a pumpin track and has been rockin my sets. I am planning to release it very soon.
This year looks to be an eventful one for you with plans for loads of new releases. What should we look out for?
You are right when you say loads..in fact there is so much stuff I am thinking of maybe putting it all on an album. I think albums need to be interesting and diverse so it wouldn't just be trance. I think compilations do that best. Ones to watch out for are Li Kwan - Point Zero, Matt Darey & Marcella Woods - Liberation 2004, Lost Tribe - Possessed, Darey vs Tall Paul - My World and DSP - Intoxicate...basically all are going to be released on a series of EP's throughout the Summer building towards an album. This will follow after Nocturnal Delight which is doing the rounds at the moment.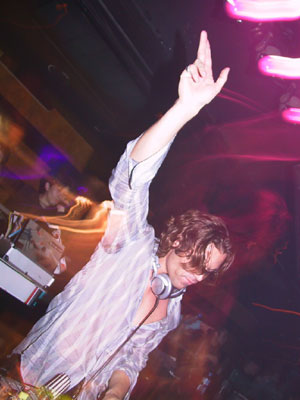 You have launched your own record label - Mash Up Tunes. Is this going to release your own work or will you be looking to sign new talent?
Mostly my own work and this will be in association with other labels like Incentive and Liquid Assett who released From Russia with Love. When I have got all these records out into clubland I will be looking to take on talent from outside..There is a lot of great stuff out there that I would love to take on but I need to get established first.
Your latest Euphoria album was the 4 th biggest selling dance compilation of 2003. Are there plans for a Euphoria album for 2004?
I plan to do a series of more specialist albums around the globe which reflect what I play in my DJ sets. I am caning a lot of club music at the moment and want to put it all together with other music I am passionate about. I have set up On Demand streaming from my website which I update every other week so that you can hear the latest in upfront trance ( www.mattdarey.com/mix.html ). This kind of reflects where my head is at when I play live and therefore the kind of mix album I hope to make. I will be mixing more Euphoria albums in the future and I always have input into the A&R process but have to concentrate on this project for now.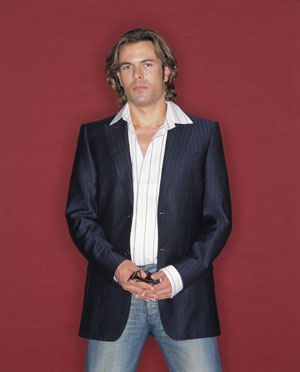 The Matt Darey mixes I have heard recently have been a lot harder than the euphoric trance for which you are best known. Is this a new direction for you?
Not really. If you heard my new version of Liberation it is more chilled. I am also working with breaks as well. Of course, I love the more pumpin stuff and the euphoric trance but I enjoy making different styles at the moment.
You recently appeared alongside Dave at Knowwhere at the Fridge. Are you going to be doing more DJing now?
A lot more!! I've always loved DJing but I only used to play the odd gig here as I didn't want to take it too seriously..more of a night out than a job. Recently I've signed up with a few agents worldwide and from July I'll be playing most weekends in the UK, USA and Asia etc. I'll be playing a few guest slots for Dave over the Summer - 2 July, 3 Sept and maybe 6 August. Really looking forward to that!
Marcella Woods also appeared at the Fridge. Will you be working with her again in the future? Can we hope for another Beautiful?
Yeah, we are definitely doing more tracks together and I hope we will have another great success like Beautiful. First off is a remake of our first top twenty tune Liberation. I have finished my mix and I am waiting on a mix from Michael Woods aka Solex/Warrior (Marcella's brother). Marcella has been PAing this record for 5 years now and it means a lot to us...loads of great memories of mad nights in clubland!!! We decided to re-record it rather than just do a remix and her performance is stunning..it has just got so much feeling and builds on the original.
What appeals to you about Trance?
I've been hooked on trance since its early beginnings in 1993/4. It was so new back in those days that there still wasn't really a trance movement as such. It was a bunch of guys doing there own thing that eventually gelled into Trance. In fact I feel like I helped shape it with tracks like Li Kwan - Point Zero and Lost Tribe - Gamemaster and all the early trance remixes I did which have been a major influence on today's generation of producers like Above & Beyond, Darren Tate, TiŽsto, Armin etc. That is the producer's perspective but as a clubber..well...it is perfect for clubbing!!! You have the energy, the highs and lows, the hands in the air breakdowns, the melody and the electronic sound which I've always been passionate about.
Do you have any other passions?
I'd have to say clubbing/partying has been one of my main activities for the last ten years but I also love snowboarding, and a few other adrenalin sports like sky diving and rally car driving. I also like to take things easy and chill whenever possible...bit of a beach bum!!!!
Interview by Daniel Slipper