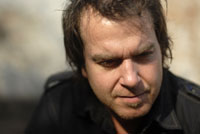 Marcel Woods will be playing Delirium's first birthday party @ Ministry of Sound on Friday 22 February 2008. Dave will also be on the decks as well as John O'Callaghan. In advance of what promises to be a massive party Marcel talked to davepearce.co.uk
1. When did you become interested in music?
When I was a young kid I was always spending what little money I had on the latest 12 inches. I was a young dance music lover.
2. Who were your early influences?
No one really, just electronic dance music in general. I loved a diverse sound and still do.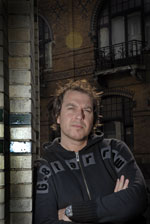 3. What was your first big break?
The first personal 'achievement' was my first single on vinyl. I still remember that day. Later my first 'dance hit' was Time's Running Out and it was another level of success.
4. What do you particularly enjoy as a producer?
The whole thing - starting out from nothing then getting pissed with yourself that it does not sound like you want or you are just not finding the right mood or feeling in a track. And then……there was light on the other side of the tunnel. When it works out the way that you want. That is an awesome feeling!
5. When did your career as a dj start to take off?
In Holland I was touring a lot with 3 or 4 gigs a weekend (after my first Dutch hit De Bom) but after Cherry Blossom and Advanced I went international.
6. You regularly play the main stages at many major dance festivals. Do you have a favourite?
I like the outdoor festival for the feeling – being out in a field with the sun and the sky. But also the mega productions, like Sensation, in a stadium with 45,000 people in front of you. That is pretty cool too!
7. What is it like running your own Musical Madness record label?
Hard work alongside my dj-ing and producing career! But I love it. It is great being busy with upcoming artists looking to fulfil their music dreams.
8. Are you looking forward to playing Delirium's first birthday at Ministry of Sound?
Hell yeah! It will be my first gig in a Ministry of Sound venue and I am looking forward to playing alongside Dave Pearce.
9. How would you describe your style on the decks?
The Woods style?! I just do my thing and do what I love and love what I do :)
10. I have read that you are mixing the new Trance Energy CD for release after the event on 23 February. How is it going?
It is finished already and I am now looking forward to my 5th Trance Energy edition.
The day after Delirium @ Ministry of Sound Marcel will be on the decks alongside a massive line-up from the world of trance including Tiesto, Ferry Corsten, and Marco V at Trance Energy in Utrecht in Holland.
Interview by Daniel Slipper