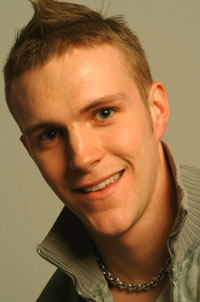 At the start of 2007 Greg Downey was identified by Mixmag as One To Watch for 2007. He has certainly proved them right creating a staggering remix of the classic track Bedrock – Heaven Scent. It was so good Dave included it on his Delirium up-front trance album. Greg has been producing quality music and excellent sets since he first appeared on the UK trance scene. He is a busy man but we pinned him down for a quick chat.
1. When and how did it all start?
I first got into things from listening to The Prodigy and old Carl Cox mix tapes. I was totally blown away by the music and in no time had my own decks. From here I practised a lot, spent a few seasons in Ibiza and then finally moved to England to pursue my career. Thankfully it's all going to plan!
2. Who were your early influences?
I first loved Guns and Roses (and still do). Slash is a legend! From this I got well into The Prodigy. They were my first taste of serious electronic music. I was listening to one of their albums the other day – Music For A Jilted Generation. It still sounds amazing today even though it is about 13 years old. Their music is what got me hooked on a gritty sound so it developed from there.
3. What was your first big break?
I don't think I ever had a big break as such. It has just been a gradual building process over a course of time and hard work. I did play for some big nights in Ibiza before moving to England but the place where I started to build myself up was at Scream in Bristol. I've made many friends in Bristol and the people down there are wicked. Even though I don't play in Bristol very often any more due to Scream's closing, some of them still come to my gigs in other places which is brilliant. From this I started to break into other nights and so on so it's been a gradual thing rather than a big break.
4. In 2005 you were signed exclusively to Discover Records. How did this come about?
I sent my first solo track to John Askew and he phoned me up straight away to sign me as an artist. I have been working with the label ever since.
5. Your debut releases were supported by djs such as Paul Van Dyk and Armin van Buuren. Which one do you think really made your name on the scene?
Vivid Intent is definitely my strongest solo track to date and probably the track that helped me to break through. I still play it at every gig. And Heaven Scent. I know it is a remix but it has definitely turned out quite special for me.
6. 2006 was a big year for you with performances at Turnmills, Escape in Swansea, and The Coach in Banbridge plus being selected to appear at Eddie Halliwell's Fire It Up events. Which gigs really stand out for you?
I played a club called Earth in Cork not too long ago and it was unreal. The most up-for-it crowd I've played to. Others that were memorable were Radio 1's One Big Weekend After Party at Goodgreef, Gatecrasher in Sheffield, and Inside Out. I recently did a massive event in Vancouver to 6,000 people – that was great too.
7. So, what has been happening in 2007? Am I right in thinking there is a Live As album on the way?
I am doing a live compilation recorded from the massive Planet Love festival in Northern Ireland on Saturday 8 September. The album is for Discover and will be coming out in October. We plan to take the album on the road with a tour throughout October and November so keep an eye out for that.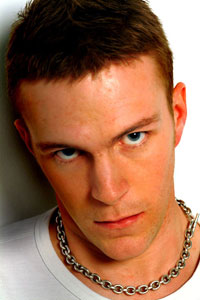 8. You are also finalising some new tracks. Can you tell us about those?
I have nearly finished a new single called Once Again. It has been getting massive reactions when I've played it out. I have quite a few other things in the pipes but they aren't quite ready yet.
9. Dave included your remix of Bedrock – Heaven Scent on his new Delirium album. How did this remix come about? It is a classic track.
Heaven Scent was one of my all time favourite tracks and the idea was to make my own version that would fit into my dj sets, but at the same time trying to keep the credibility of the original intact. I suppose it was a bit risky because if I got it wrong I would have been slated. It was crucial that it hit the mark. After making it I passed it to Paul Van Dyk, Tiesto, Armin van Buuren, Eddie Halliwell, and Ferry Corsten. They all started playing it regularly at their gigs and so the buzz grew. John Digweed called me up one day and my first thoughts were "I'm in the shit here!" but he was ringing because there were licensing requests for Eddie Halliwell's Cream compilation and Dave's Delirium album. We discussed a possible re-release and after a bit of time and thought it all came together. When we had finished the phone call I still thought it was a wind-up but thankfully it wasn't!
10. What should we look out for over the next few months?
I have a collaboration with Marc van Linden called What The ---- Do You Mean? coming on Midway Records in the summer. The B-Side will have my remix of Marc van Linden's new track – False Sense – too. I also have a techy track coming on Discover Dark called Grade A. This should be out after the summer. Deems – Tears Of Hope (Greg Downey remix) will be out on Discover any time now. This has been getting plenty of support from Paul Van Dyk, Eddie Halliwell, and Armin van Buuren. In the meantime, I'm working on new material for winter, samples etc will appear soon on my website – www.gregdowney.com and myspace – www.myspace.com/gregdowney.
Interview by Daniel Slipper