Last month the award winning San Francisco based duo Gabriel & Dresden released their eagerly anticipated debut artist album. They are about to embark on an extensive world DJ tour and will be appearing at Turnmills in London, Kellys in Portrush, and Godskitchen in Birmingham. Josh Gabriel and Dave Dresden are on a creative high having produced this new album, remixed an Oscar winning theme song, and been nominated for four International Dance Music Awards at the Miami Winter Music Conference. They are – perhaps – best known in the UK as the producers behind the stunning track – As The Rush Comes. Before they set off around the globe I caught up with them to discuss their past, present, and future.
1. How did you both start off in the music industry?
Josh founded the music creation tool Mixman in the 1990s. It was one of the first programs to use loops of digital audio for music making. Before that he attended music school in Holland and LA and started messing with synthesizers and computers in the early 1980s. At the same time Dave was a club dj in a suburb of New York City as well as a renowned US dance music journalist. He became the Music Director of grooveradio.com and met Pete Tong, who asked him to help find music for the Essential Selection.
2. How and where did you meet?
We met at a party being hosted by grooveradio.com at Miami Winter Music Conference in March 2001. Josh handed Leon Alexander a record that looked too good to be a demo and in fact it was! The record was Wave 3, which Dave then gave to Pete Tong, and he played it on the Essential Selection and also used it for his compilation that year. Pete gave Dave the chance to do a spec mix of New Order and Dave asked Josh to work on it with him. The rest is history.
3. Your djing has taken you all over the world but where haven't you played?
India, Africa, Greenland, Iceland and most of South America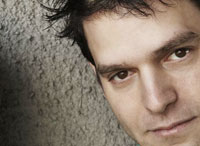 4. You are about to start a tour to promote your debut artist album. Where can we catch you over the next few months?
A lot of eastern European dates, as well as Turnmills and Lush @ Kellys, Portrush in June. We love Turnmills and Lush, usually our favourite dates on any tour. We are also excited about playing The Arches in Glasgow and The Vaults in Dublin. Our dates are posted on our website www.gabrielanddresden.com and on our myspace which is www.myspace.com/gabrielanddresden.
5. How long has it taken to produce the new album?
It took us one solid year. We cut off all remixing and only went out on the road two weekends a month.
6. Why did you decide to make the entire album available to listen to online before it is released?
Because we understand and respect the internet and how it is the new radio. People like to be able to preview things before they buy. We knew that the album would most likely be leaked by the time we sent out the promo CDs so we figured we might as well join the kids with how they want to find out about music.
7. You recently remixed Gustavo Santaollas' Academy Award winning The Wings, theme to the movie Brokeback Mountain. How did you become involved with the project?
A very good A&R person named Dahlia from Verve/Forecast in New York. She wanted to use someone who was not from the usual remix circuit and wanted someone who would be able to maximise the musicality of the original, while making it dance floor friendly. One of her friends at a studio suggested that she use us. She did a bit of research and found that we were, in fact, who she was looking for.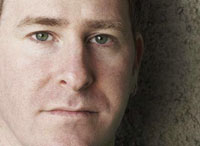 8. In the UK you are – perhaps – most popularly known for your track as Motorcycle – As The Rush Comes. It reached #11 in the UK singles chart and captivated clubbers. What was the inspiration for this haunting and emotive track?
We are both fans of songs that you can apply to almost any situation in life and the words to As The Rush Comes are quite universal. Jes (Brieden, female vocalist on the track) was dead on that day in the studio and it just worked. Sometimes you don't ask questions and you get out of the way. This was one of those songs.
9. How would you describe the signature Gabriel & Dresden sound?
Sad, sexy, euphoric, equal parts driving techno and indie rock all in one.
10. What next for G&D?
We hope to continue spreading the gospel of dance music to as many people who will listen. Also, don't be surprised if one day you see more than two people on stage at our live shows.
With the release of their self titled debut artist album Gabriel & Dresden reveal yet more creative talent and tease us with the potential of so much more to come. Buy their music and support them at their gigs as they continue to spread their gospel of dance music.
Interview by Daniel Slipper