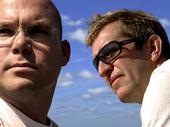 Freemasons launched onto the scene with their first single Love On My Mind. Since then they have had further succcess and produced a fantastic and chart topping Beyonce remix. Their latest single Rain Down Love went into the charts at #12 and they have recently released a new album. I caught up with them to find out more.
1. How did you get together?
Russell and I met in London whilst he was part of Phats + Small. When Jason Phats decided to take a break from recording, Russell and I carried on for about a year developing a new sound until we came up with the first single Love On My Mind.
2. Is it true you are named after a pub and where is it?
Yes, it's the Freemasons arms on Western Road just at the border of Brighton and Hove. It's the local from Russell's house and the decision for the name was made one afternoon during a sneaky lunch break.
3. You exploded onto the scene with Love On My Mind. How did the track come about?
Looking through old rare groove records I found an old O'jays 7 inch of a track called This Time Baby. We tried to sample it but it didn't work that well until I remembered the Jackie Moore cover in the late 70s that was always considered a disco classic. We sampled this and then used part of an old Tina Turner song When The Heartache Is Over as verse. At this point, we asked Amanda to sing it and the track just snowballed from there - from white label into the charts.
4. Who wrote the lyrics to Watchin, which was another Top 20 hit in the UK? I know lots of people who can identify with the words.
Yeah, we've had a lot of great messages from people saying it has helped them through nasty break-ups. To me music should always pick up and lift you out of your life for a moment and make you feel better, so they are always nice to receive. The lyrics were originally performed by an amazing New York based Diva and songwriter Deborah Cox.
5. You are also prodigious remixers. Who have you 'done'?
We've been very lucky to have been asked to do such great artists. OK, Beyonce, Fatboy Slim, Jamiroquai, Angie Stone, Luther Vandross, Heather Headly, Blaze, Fitz + Herd to name but a few. We were really pleased to be able to get all of them for the album too.
6. Your stunning remix of Beyonce stormed to the top of the charts. How did you get involved with her?
When we remixed a breakthrough artist in the states called Heather Headly, the resulting mix gained us our first Billboard Dance chart number 1. This really changed things for us in the US and Beyonce's management actually contacted our record company Loaded apparently saying "we NEED a Freemasons mix". You can't ask for better than that and the working relationship has really born fruit over the last few months - we've just been commissioned to remix a new track she's working on right now with another huge female singer to launch a world tour!!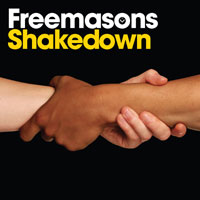 7. How long have you been working on the new album - Shakedown?
It's really a collection of 18 months work (minus the weekends). Russell and I work in a very structured way and treat this quite seriously. The gigs are where we have our fun and crazy times, but for the album we were 9-5 workers for months.
8. I have seen your tracks electrify dance floors. Are you clubbers?
Absolutely and still are - we'll both get excited about going out to see our favourite DJs play and ALWAYS come back inspired with a head for new ideas... it's the only way to do it... Although we must admit we can't keep up quite so much these days.
9. Hit singles, an exciting new album, a Grammy nomination for your Beyonce remix, what next?
Loads - we're starting 2007 on a great note and with club and industry respect. So now it's time to build on that, write more original stuff (Rain Down Love is an entirely new composition helped by the talents of Siedah Garrett and a very talented chap from Fragile States/ex-BNH) so that's a natural progression for us. Also to get our DJ sets even more powerful across the world.
Interview by Daniel Slipper