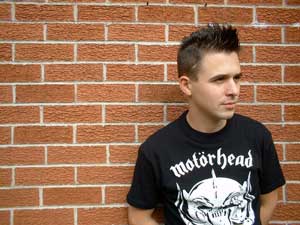 This year already looks exciting for Adam White. He has been awarded Mixmag Future Hero status and been signed as a resident to top London trance night Knowwhere. I talked to him about his past, present, and potential future.
Your interest in music started early. You completed Grade 8 piano by the age of 16. How did you get interested in music?
My Dad is a musician; in fact, he was a pretty successful country singer in the 50s. There have always been music and musical instruments around me as long as I can remember.
You have appeared at major film studio events including Pushca, Submission, and Whiplash - sounds glamorous! How did you get involved?
I got involved with Submission and Pushca through a friend of mine called Rudeboy Marcus – he's the guy who signed Binary Finary to Aquarius records. I used to buy tunes from him when I worked at HMV. He was the resident DJ there and roped me into playing a few gigs for them. Whiplash was one of the maddest though. A guy I used to DJ with called Andy Harris gave me my first big set at Adrenalin Village in Chelsea playing to 1000 people dressed up in all sorts of bondage gear – it was quite freaky for a young 18 year old DJ!!
You have played alongside people like Judge Jules, Paul Oakenfold, and Dave Pearce. What have you learned from them along the way?
I've learned loads, more about how the industry works and stuff like that than things about DJing. It's great to play alongside bigger names, especially now I am making tunes.
You have also worked as A&R Consultant with Telstar Records. What was that like?
That was a great experience – I got a job with them whilst on tour with Euphoria. They gave me a job compiling and producing the Euphoria CDs (which is how I got to know Dave).
As well as being a very successful DJ you have recently started working with Matt Darey running his new record label Darey Products (www.dareyproducts.co.uk). What has that been like and what does the future hold for the label?
Matt and I have been friends for ages and worked on several Euphoria projects together. Matt asked me to help him set up and run his label last Summer. It is a tough time for new labels at the moment but it seems to be the only way you can stay in control of your own music. We've already have several successful releases including new mixes of Matt's first ever single Li Kwan - Point Zero. For 2005, Matt made his first signing to the label in the shape of my new single Ballerina. This will be out this month and features Matt's first remix for 3 years. After that we've got new remixes of Matt's classic Liberation on the way in February. Future plans include some more rock influenced dance tracks from the both of us plus more trance.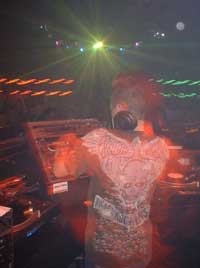 You are also working with Matt on Euphoria on Ministry of Sound radio. What is it like to work on radio compared with being a club DJ?
Working on radio is great – we're both getting the show a lot more polished now and preparation is everything as we've come to realise. It is a great vehicle for profiling new tracks too. We have a good laugh doing it as well which is the most important thing. Nothing can compare to DJing in a club though, that is the ultimate rush.
You are also a producer in your own right. Reverence was supported by Tiësto and Whiteroom is, surely, one of the tracks of 2004. What are you working on now?
I have just finished the new Whiteroom single called Someday which is doing really well on my new label Woom Recordings (www.woomrecordings.com). Matt Darey and I are currently working on a collaboration and the follow-up to Ballerina is well on its way too. I've just finished mixing my second compilation CD for Rush in Australia too and I am touring there in March.
So, what does 2005 hold for you?
More DJing ….. in 2004 I put my DJing on the back-burner to get the productions well underway and get myself more established in that field. Now it's time to go to work on the DJing side of things again. I am currently looking for an agent to take me on too. Mixmag have made me a Future Hero too which is awesome and Knowwhere (www.clubknowwhere.co.uk) in London have signed me as their latest resident so 2005 is looking really positive so far.
Where would you most like to play?
My ambition has always been to play at Amnesia in Ibiza. It is the ultimate big room – especially for the trance music I play. The crowd there is such a mixture of different cultures too and that makes the whole experience much more exciting. You never know, Ibiza 2005 my ambition might come true.
What do you do to relax?
I love watching movies back to back all day with a few bottles of wine. It is so important to switch off from music every now and again.
Thanks for talking to us and good luck for the future.
For the latest information on Adam check out www.djadamwhite.com.
Interview by Daniel Slipper